A friend of mine is getting married in a few months time and it is my job to find her the 'PERFECT' wedding garter.
They sure have changed a lot since I got married a million years ago. I just couldn't decide which one to choose… so I've plonked them all in here for you to do the job for me. Which one is your favourite?
The stretch lace, crystals and faux pearls in this champagne Leila garter are so lovely.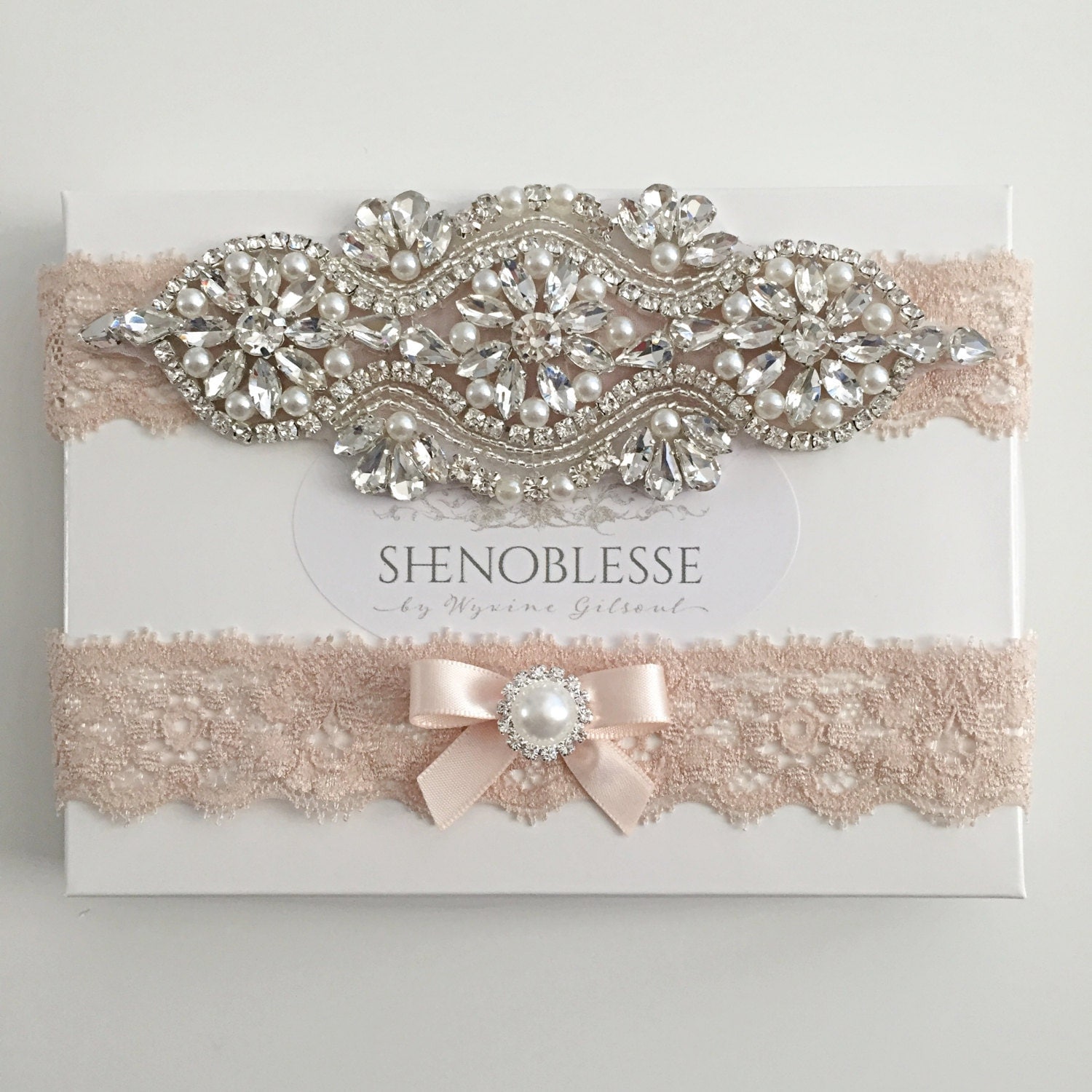 You may also choose this powder blue wedding garter set perfect for your colour motif or if you just want something blue.
Available from SheNoblesse – $42.95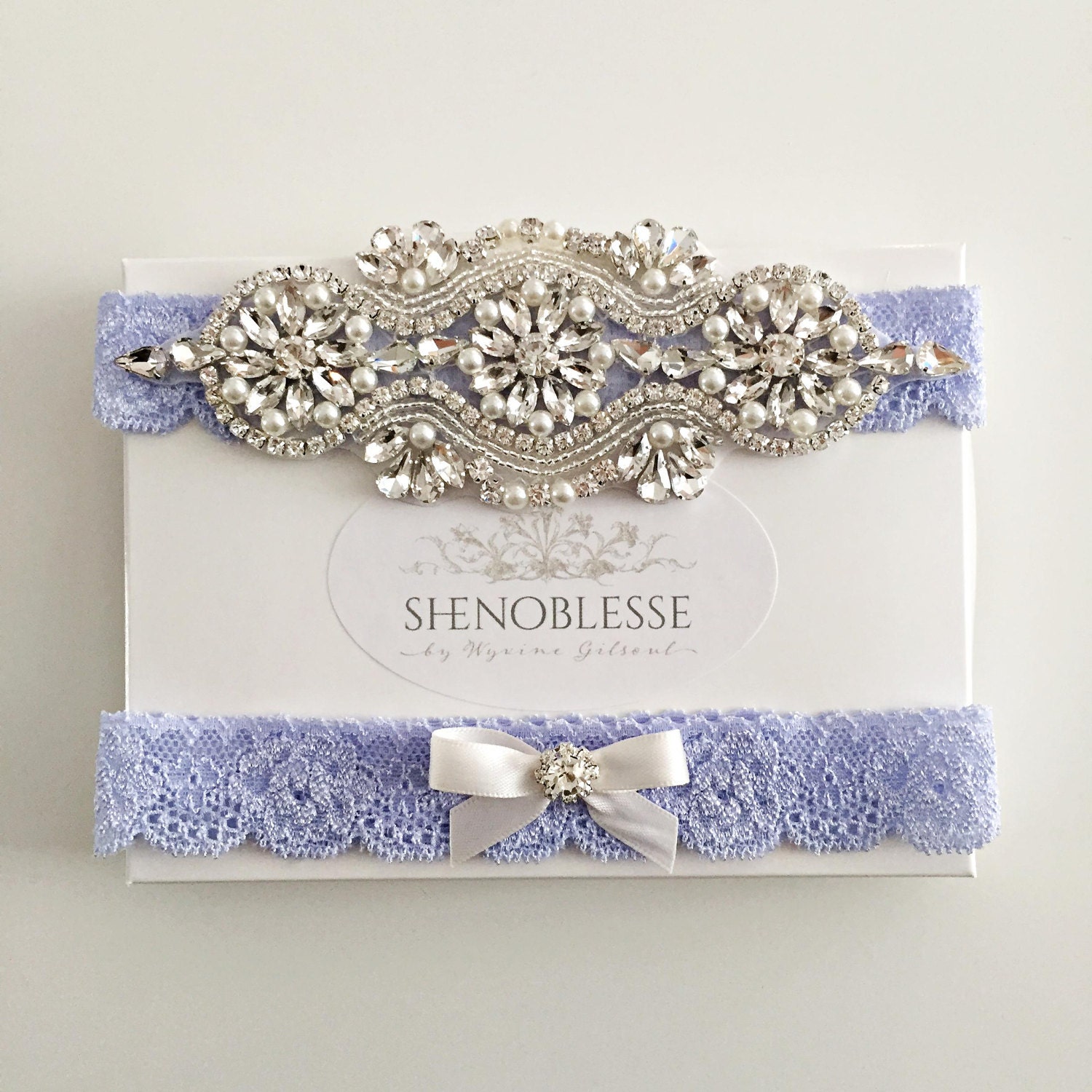 Having a rose gold wedding? Here's a wedding garter just for you.
This Judy wedding garter set is made from navy blue stretch lace, crystals, faux pearls, and satin bow in rose gold tones and settings.
Available from SheNoblesse – $42.95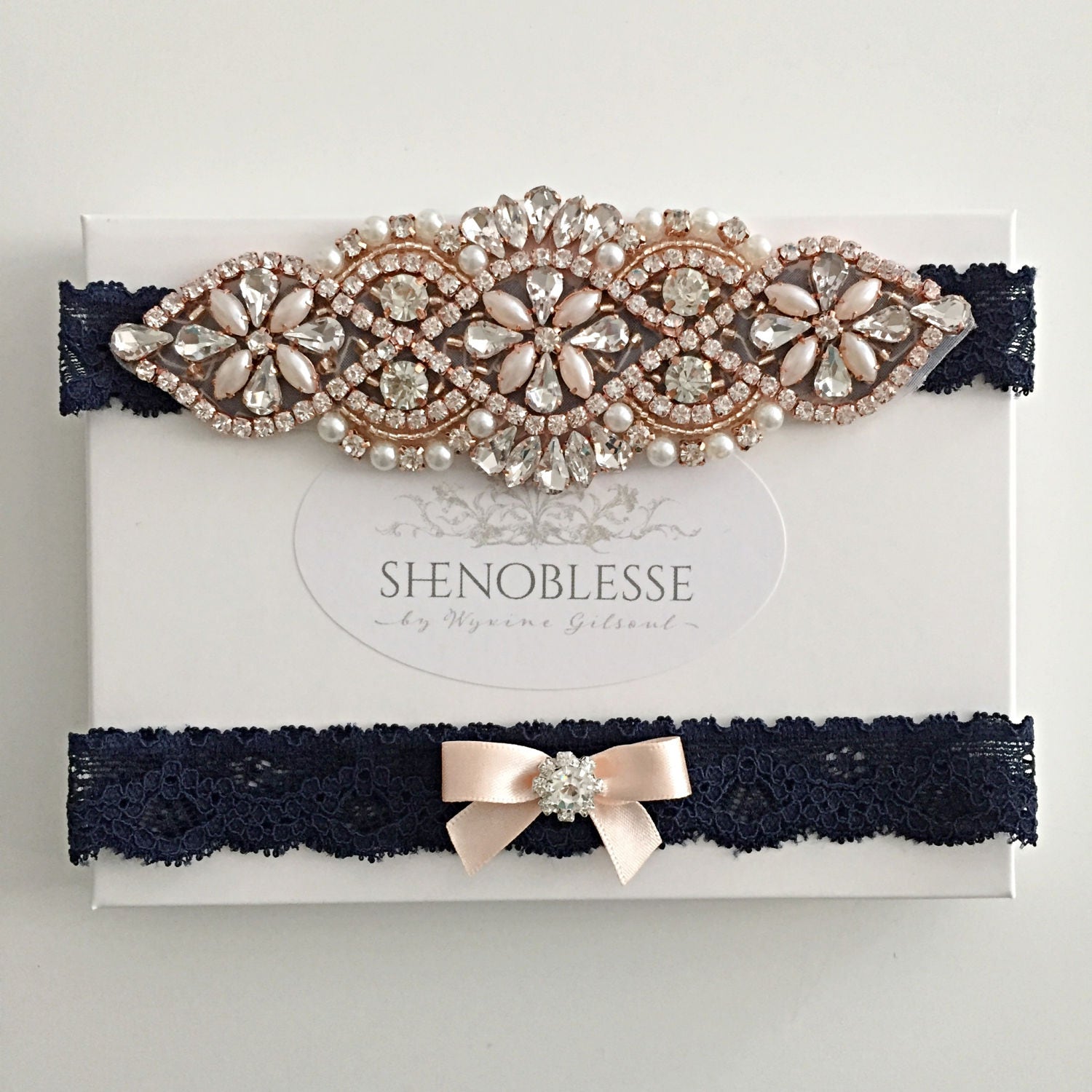 This Deco Glam Crystal and Lace Bridal Wedding Garter gives a modern twist to your wedding day tradition with a modern twist with its beautiful crystal bridal garter with a touch of pearls.
Be dainty with this wedding garter designed with satin flowers, rhinestones, soft lace applique and wide stretch lace. What's amazing about this set is it has a separate tossing garter which means you can keep the original!
Next Page: More Handmade Wedding Garters to Die For